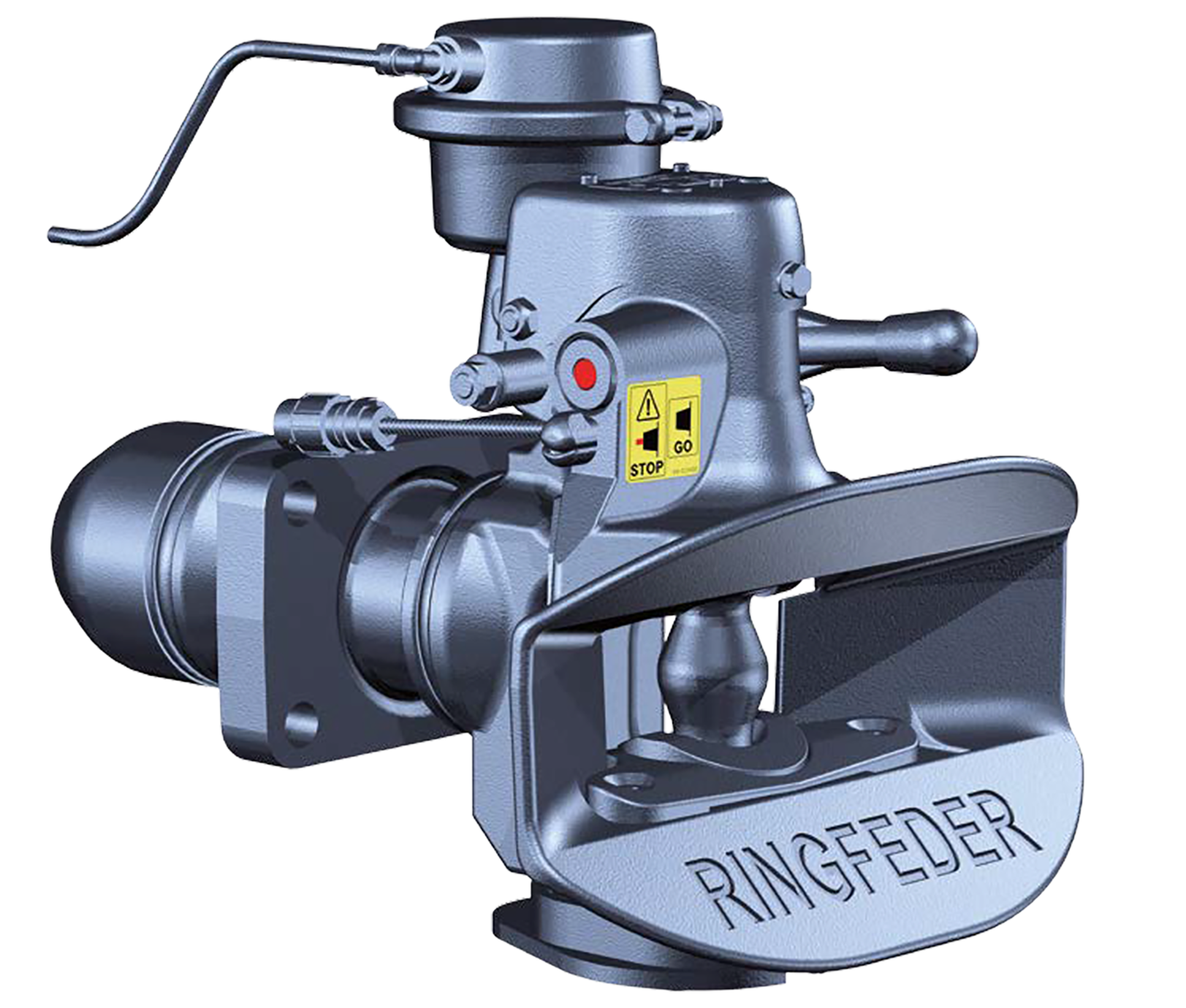 The D-value of 320 kN makes this the perfect choice for really heavy transportation. This strong and reliable coupling is designed and built for trouble-free extended heavy-duty use. The air driven automatic opening mechanism is an innovative safety feature that saves time and trouble for the driver. The sturdy construction requires very little maintenance and it will last for many years of intense use, giving you excellent value for money.

Features
D-value 320 kN

Air assisted opening option – safe and time-saving

Long, heavy duty product life – excellent value for money

50mm standard drawbar eye

Quick and easy mounting

Complete system of accessories for perfect fitting to truck chassis

Complete certification and documentation
Preferable drawbar eye RINGFEDER™ Type 480.